Confetti Flower Power Petals
Posted 3rd June 2018
As we head into flaming June, we have no doubt that your Facebook feeds will be filling with shots of happy looking people. You'll have seen them smiling among the petals of the confetti fields. A fantastic day out and perfect selfie backdrop, the confetti fields caused a sensation last year. It was all over social media and it is bound to be so again. With the stunning swathes of pinks, blues and lilacs, these 10-day wonders are a must see!
Real Petal Potential
The whole reason behind these fields is, of course, their end product. Restrictions on the use of traditional paper confetti have led to a huge increase in the demand for natural petal confetti. And really, this can't be a bad thing. You just can't beat natural wedding confetti, it's so beautiful. That just-married celebratory confetti shot is only augmented by the natural elegance of real petals.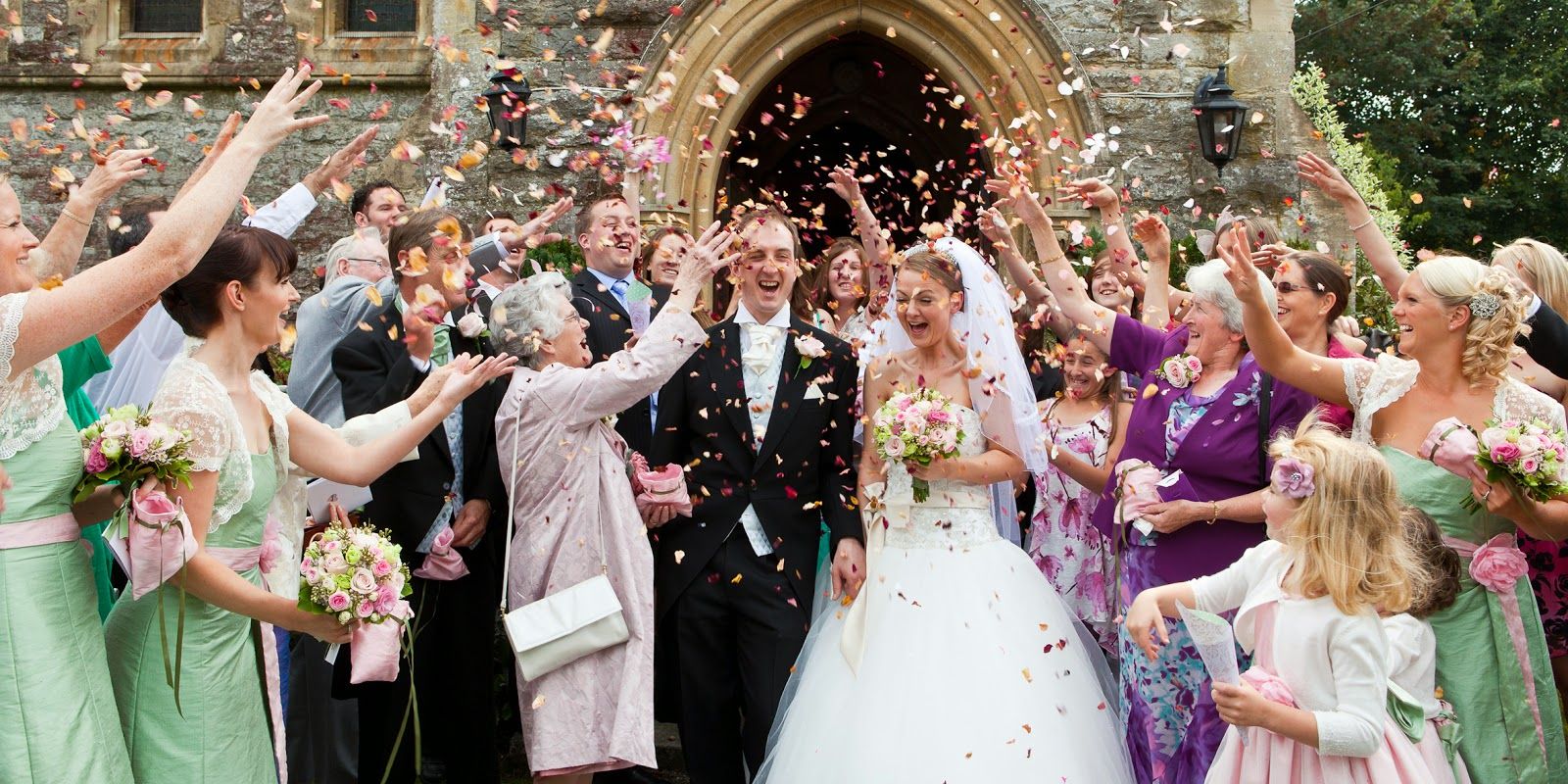 Environmentally Friendly
Wedding confetti made from real natural petals is now the most popular choice for throwing at weddings. Many venues now ban paper and other non-biodegradable confetti. However, dried petals, buds and florets are 100% natural and biodegradable. There is a colour of natural confetti to match almost every scheme. Some of the petal combinations can take your breath away!
Tip-Top Table Confetti
There are essentially two types of confetti petals: confetti for the table and confetti for throwing.  The confetti petals required for the table confetti needs to have dust extracted and, because it will be right there in front of your guests, it will need to look good up close. The throwing confetti, however, can be a different grade and is therefore often more affordable. This doesn't mean that table confetti should be considered out of reach for the more discerning budget, a very small amount can pack a real punch.
Themes and Schemes
If you're looking for a particular flower scheme, the main of which are perhaps the more expensive hydrangea and delphinium petals, why not add a few of these premium petals into the mix with a bulk confetti for throwing after the ceremony? Delphinium petals, in particular, in pale colours are perfect additions to gain those stunning confetti wedding shots because they are so weightless they seem to float in the air and are more easily captured on film.
Vintage Dreams
Consider dried lavender (which throws like rice), dried rose petals and tiny rosebuds, or hydrangea petals, either singly or combined in gorgeous colour and texture mixes. Using real flowers, in the past, seemed to feel very extravagant, but nowadays they need not be expensive. If you are on a smaller budget, or you're planning a sensational mass throwing, we'd recommend small wine-coloured air dried rose as throwing confetti. These have a very traditional look, which is particularly good for the vintage theme. And of course, any addition of lavender will add the further layer of gorgeous scent.
So, with the flowers in bloom as we speak, why not grab a few handfuls and start preparing your own!